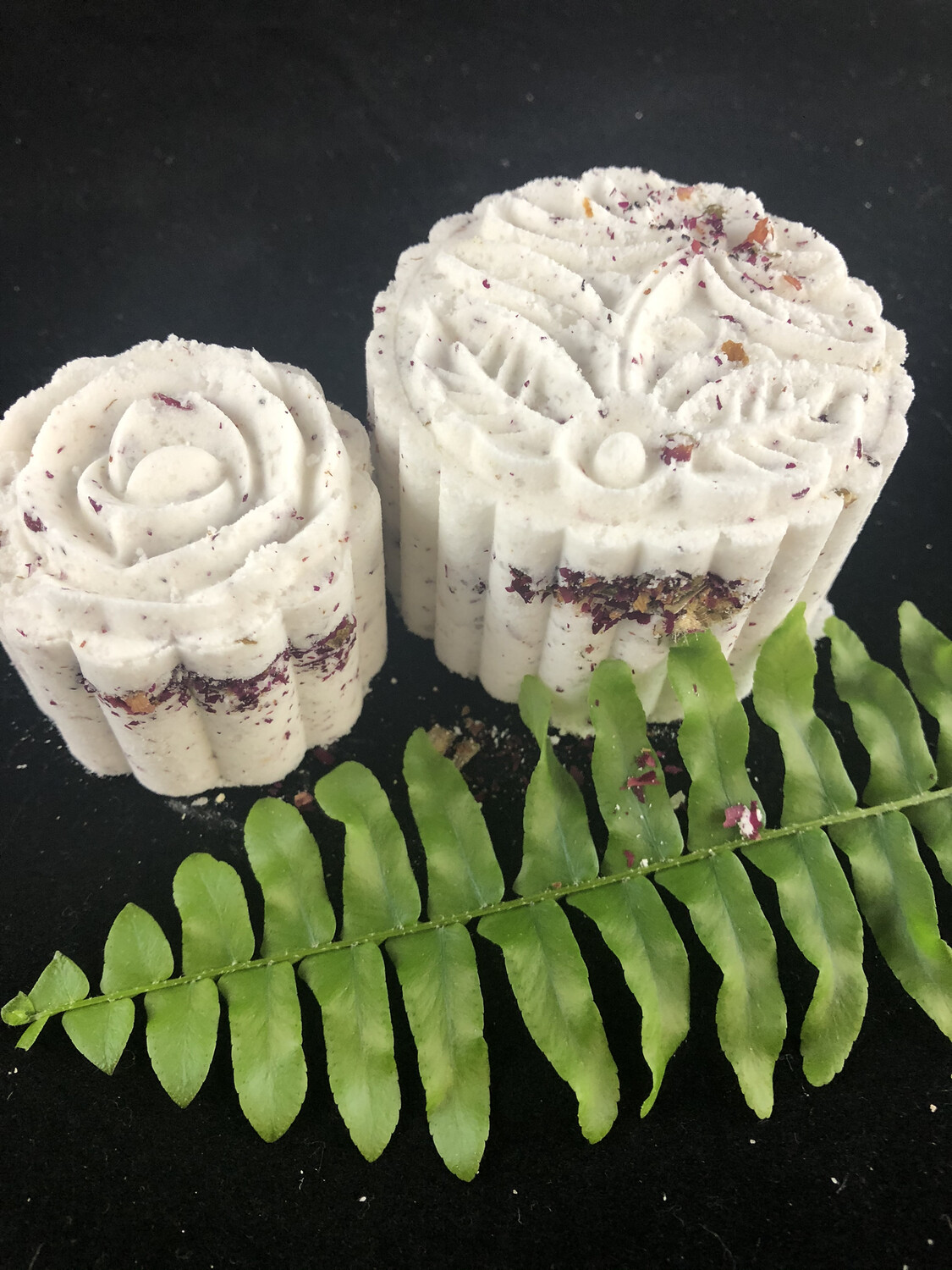 Botanical Bath Bombs
SKU 70631
Product Details
Our new, all natural, handmade botanical bath bombs are a great way to relax and moisturize your skin. Made with coconut oil, almond oil, vitamin E, botanical flowers and essential oils, these incredible bath bombs will fizzle you into rest and relaxation. Just lay back, drop your bath bomb into your bath water and allow the aromatic essential oils whisk you away while releasing botanical flowers into your bath.
Lavender Flower – scented with Lavender Oil and Lavender Flower Buds
Rosemary/Chamomile – with Rosemary Oil with Chamomile Flowers
Tea Tree Chamomile – with Tea Tree Oil and chamomile powder
Matcha/Green Tea – with Matcha Powder, Green Tea Leaves, Eucalyptus and Tea Tree essential oils
Apple Blossom Rose Bud – with rose bud petals and natural frangrance oils
Ingredients: Baking soda, citric acid, Epsom salts, corn starch, coconut oil, almond oil, vitamin E, dried botanical flowers, essential oils.
Save this product for later